Sea Slugs of Western Australia
Authored by: Fred E. Wells & Clayton W. Bryce
A review by Bob Goemans
TITLE: Sea Slugs of Western Australia
AUTHORS: Fred E. Wells & Clayton W. Bryce
PUBLISHER: Western Australia Museum
ISBN 0-7309-5523-0
PAGES: 184
PRICE: $30.00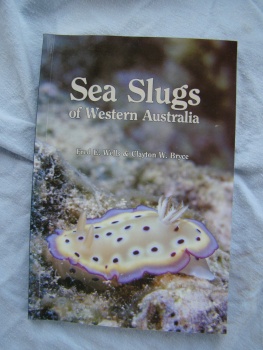 Opisthobranch mollusks, or sea slugs, are the most physically diverse subclass of gastropods. The largest group of Opisthobranchs are the Nudibranchs which have caught the interest of the marine hobbyist because of their exquisite colors. The contents of this book are divided into sections entitled: Introduction; What is a sea slug; When and where to find sea slugs; The marine climates of Western Australia; Sea Slugs species included in this book; Further reading; and, Shell Clubs in Western Australia. Besides a full page of "Acknowledgments," there is an excellent Glossary and Index.
Even though research for this book was accomplished in Western Australia, you may be able to identify Sea Slugs(Nudibranchs) which have found their way to your door step, sort to speak, from throughout the Indo-Pacific region. Sea Slugs of Western Australia is not only a comprehensive reference source on these small colorful creatures, but also contains well over two hundred beautiful color photographs!
If you are interested in the history of these shelless snails, including their defense systems, food requirements, and reproduction methods, then you will find Sea Slugs of Western Australia well worth the price. In fact, just the gorgeous color photos, is alone enough reason to have this one on your library shelf.
Back