Donald Peterson
500g Fish Only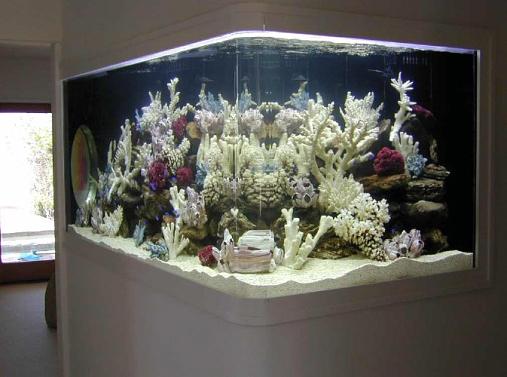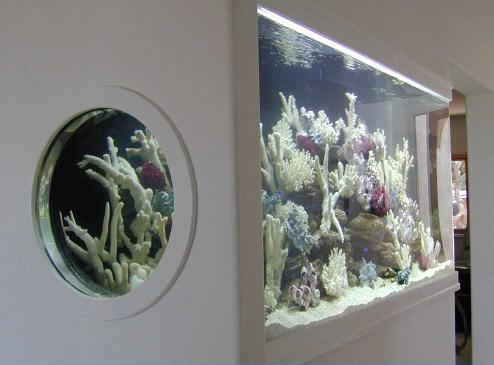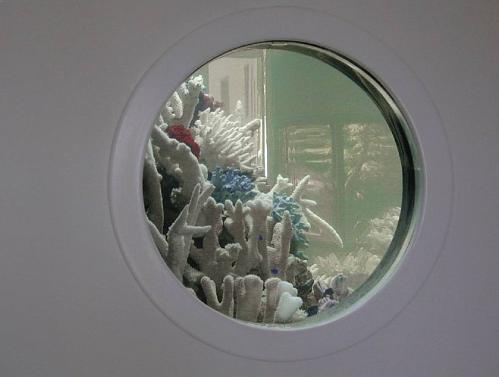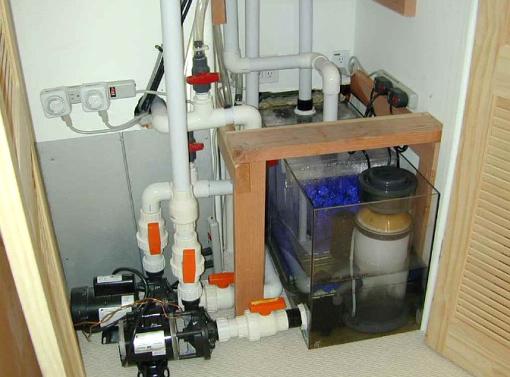 Click on 'thumbnail' images to view full-size.
HISTORY
Owners Name: Donald Peterson
Location: Malibu, CA, USA
Year the tank was set up: Spring 2001
Size and Volume of the Tank:95"L x 30"W x 40" Tall, 'L' shape with porthole and bent front corner, 500 gallons
Sump Size:40"L x 22"W x 27" Tall
Pounds of Live Rock: 1200 lbs. Driftwood rock
Type of Biological Filtration: Standard wet/dry trickle filter
Sand Type/Depth: 3 inches crushed coral
EQUIPMENT
Main system pumps:(filter circulation) 1/15 HP Koi/Spa pump, 2700 GPH
Additional pumps: (internal circulation) 1/8 HP Koi/Spa pump, 3700 GPH
Reactors: None
Protein Skimmer: ASM G2 venturi
Monitoring equipment: Digital temperature
Wavemaker: None
Doser: None
Chiller: 1/3 hp
Heaters: Dual 350W stainless steel heater probes
LIVESTOCK
# 24 Blue Damsels
# 4 Percula Clownfish
# Lemon peel Angel
# Eblii Angel
# 6 PJ Cardinals
# 6 Royal Grammas
# Green Bird Wrasse
# 2 Long Horn Cowfish
# Naso Tang
# Koran Angel
# Imperator Angel
# Blue Face Angel
LIGHTING
Lamps: Four 250W 5500K metal halide, two 40W 48" and two 24" 40W actinic
Photoperiod:As needed/non regular
CHEMISTRY
Water Temperature:80ºF
Specific Gravity: 1.021
PH: 8.0
Nitrate: 60 ppm
Water Changes: 40 gallons every 2 weeks
Brand of Salt Mix: Real ocean water
FEEDING
Daily, mysis shrimp, formula brand frozen and flake foods
GENERAL HUSBANDRY:
Clean algae, rotate corals, vacuum gravel, water and carbon changed every two weeks
PROBLEM AREAS
Some excess algae and during summer months temperature rises up to 84 - 85ºF
COMMENTS?
Tank is presently being changed to a reef system and up-to-date photos will be supplied when finished.
Designed by Jim Stime, www.aquarium-design.com
Back