Frank Gari
270 gallon Curved Fish-Only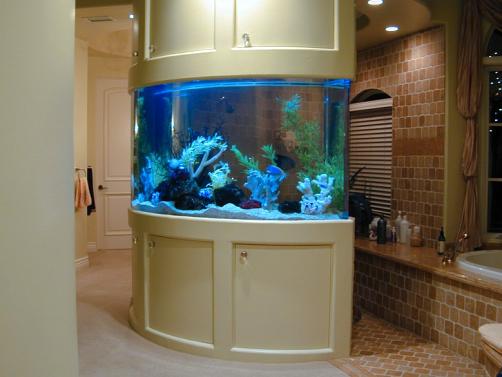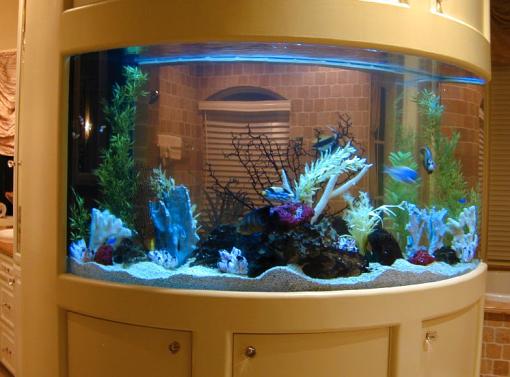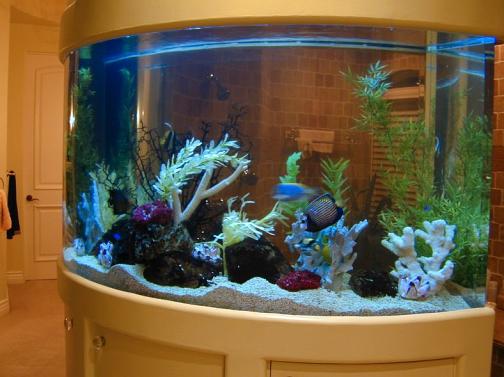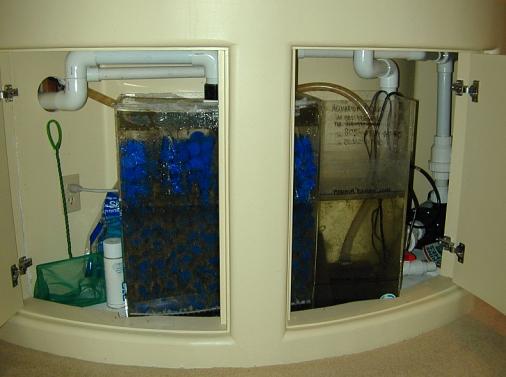 Click on 'thumbnail' images to view full-size.
HISTORY
Owners Name: Frank Gari
Location: Westlake Village, CA, USA
Year the tank was set up: Spring 2001
Size and Volume of the Tank:96"L x 17"W x 42" Tall, 270 gallon Curved Fish-Only
Sump Size:30"L x 10"W x 24" Tall
Type of Biological Filtration: Standard wet/dry trickle filter
Sand Type/Depth: 3" crushed coral
EQUIPMENT
Main system pumps: Iwaki 30 RLT
Additional pumps: 1/15 HP Koi / Spa pump
Heaters: Two 300W
LIVESTOCK
# 6 Blue Damsels
# 3 Blue Damsels
# 4 Percula Clowns
# Yellow Tang
# 4 Heniochus Butterfly fish
# Clown Trigger
# Koran Angel
# Emperator Angel
LIGHTING
Lamps: Two 48" 40W SunDay Fluorescent lamps
Photoperiod:4:00PM - 11:00 PM
CHEMISTRY
Water Temperature: 78 - 82ºF
Specific Gravity: 1.021
PH: 8.0
Nitrate: 50 ppm
Water Changes: 20 gallons every 2 weeks
Brand of Salt Mix: Real ocean water
FEEDING
Daily feedings of frozen Mysis shrimp, Angel Formula, Romaine lettuce and Prime Reef flake food
GENERAL HUSBANDRY:
Wipe algae, vacuum gravel, 20 gal water change, clean & rotate corals
PROBLEM AREAS
Some excess algae and during summer months temperature rises up to 84 - 85ºF
COMMENTS?
Due to the tall narrow nature of the tank an internal (pocket) overflow was added so as all water could be oxygenated via a wet/dry trickle filter.
Designed by Jim Stime, www.aquarium-design.com
Back