Pt. Dume Marine Science Elementary School - PTA
Coldwater Aquarium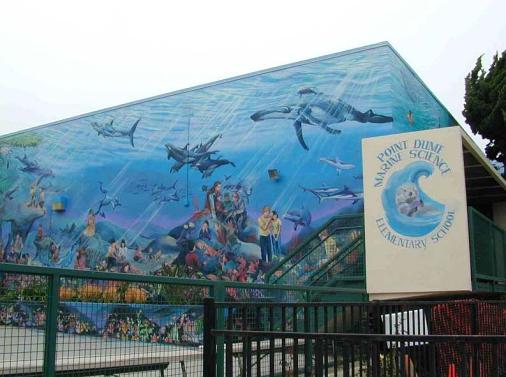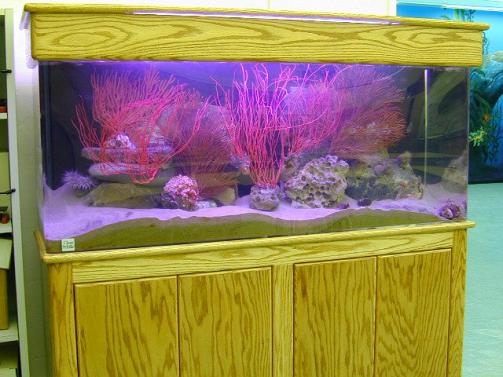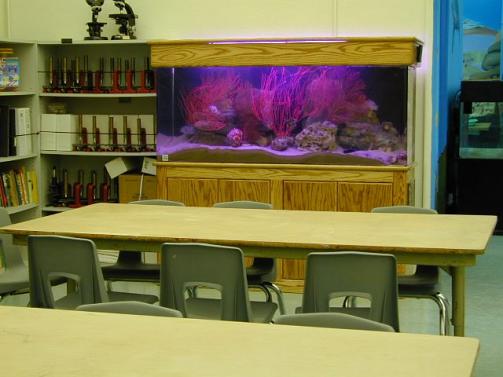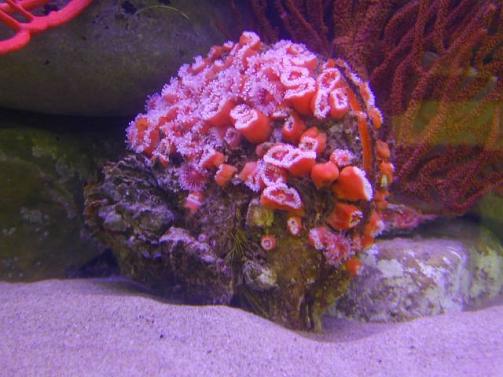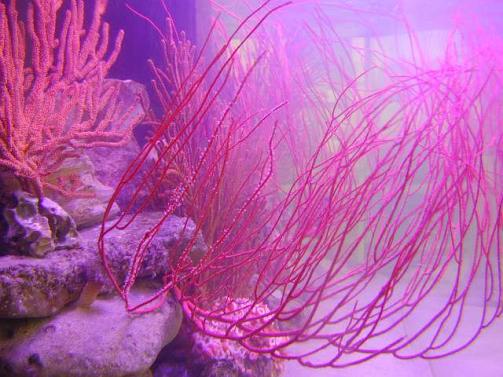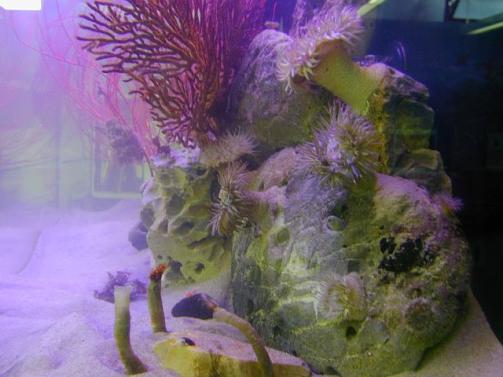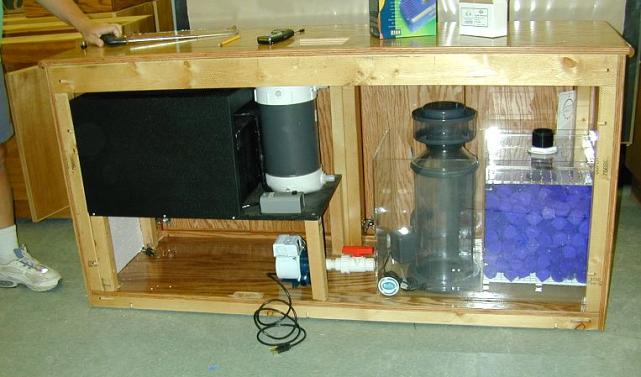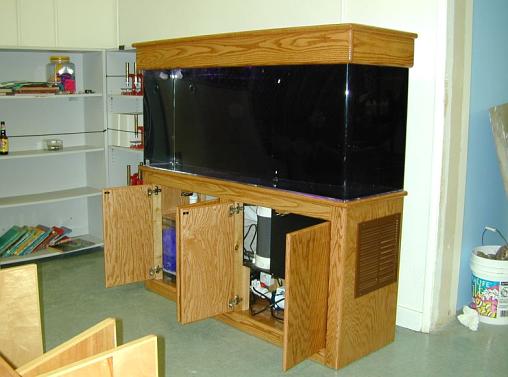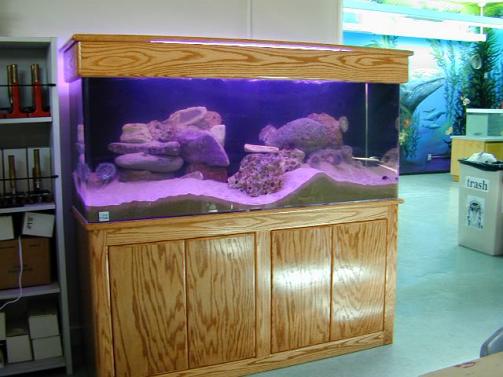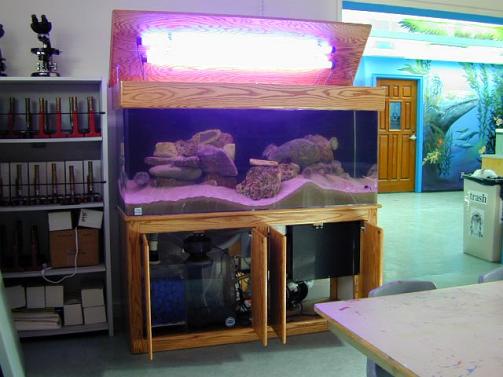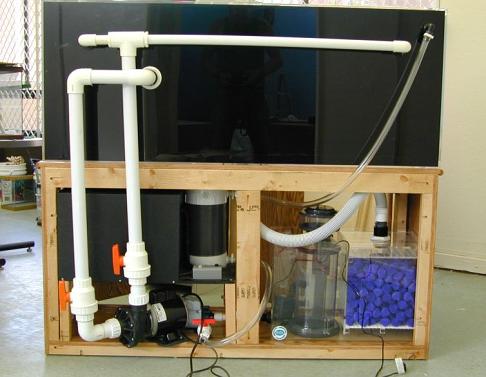 Click on 'thumbnail' images to view full-size.
HISTORY
Owners Name: Pt. Dume Marine Science Elementary School/PTA
Location: Malibu California, USA
Year the tank was set up: July 2000
Size and Volume of the Tank: 60"L x 18"W x 24" Tall, 125 gallons
Sump Size: 60 Gallons
Pounds of Live Rock: 150 lbs. (collected locally)
Sand Type/Depth: 6" deep (collected locally)
Type of Biological Filtration: Wet-dry trickle filter with bio-balls
EQUIPMENT
Main system pumps: Quiet-One 600 GPH
Additional pumps: 1/15th HP Koi Pond/spa pump, 2700GPH
Protein Skimmers: ASM-G2, venturi driven
Monitoring equipment: Digital temperature
Chiller: 1/2 HP chiller
LIGHTING
Lamps: Two 48" 40W Florescent lamps.
Photoperiod: 8:00 AM - 3:00 PM
CHEMISTRY
Water Temperature: 68ºF
Specific Gravity: 1.021
PH: 8.0
Calcium:410 - 420ppm
Alkalinity:8 dKH
Nitrate: 10 ppm Nitrate-N
Water Changes:10 gallons weekly
Brand of Salt Mix: Real ocean water
LIVESTOCK
Local Items
# 6 Catalina Gobies
# 3 small surf perch
# 2 local sea urchins
# 8 local anemones
# scallop
# strawberry anemones
# 2 brown gorgonian
# 3 orange gorgonian
# 1 Garabaldi
FEEDING
Frozen squid, freeze dried krill, BioPlankton, phyto-paste
GENERAL HUSBANDRY:
Weekly water change/wiping of algae
PROBLEM AREAS
Lack of availability/reliability of local collectors for new specimens, and local gorgonians are very difficult to maintain. School environment is difficult/stressful for aquarium inhabitants
COMMENTS?
Designed by Jim Stime, www.aquarium-design.com
Back