Protein Skimming & Activated Carbon Secrets
by Bob Goemans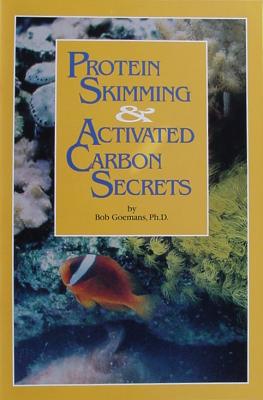 Book Description:


The levels of dissolved organic carbon (DOC) compounds, nitrate, and inorganic phosphorus tend to increase as captive systems age. Even though they are directly associated with unwanted algal growth and diminishing water quality, their impact is not obvious in fairly new systems. The purpose of this booklet is to discuss the utilization of protein skimming and activated carbon as a means in removing or minimizing accumulating aquarium nutrients. Also written for a broad audience. Thousands of these booklets have been sold worldwide and they continue to be in demand.

Table Of Contents:


Foreword

Protein Skimming

Introduction

History

Process

Classifications

Cocurrent

Counter-current

Power Skimmers

Design & Selection

Seawater Skimmers

Freshwater Skimmers

General Use Questions/Comments

Foam Production

Installation

Maintenance

Summation

Activated Carbon

Introduction

The Activating Process

Methodology

Selection

Technical Attributes

General Attributes

Maintenance

Summation

Closing

Availability:


If for some reason you have difficulty locating this booklet, please contact Bob.
Back